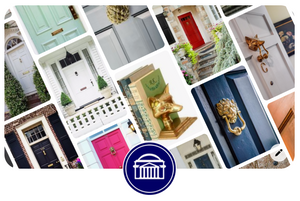 Pinterest
Jefferson Brass Company is on Pinterest!
We have curated Pinterest boards for interior design inspiration for decorating with brass. Whether you are looking to be inspired for what color to paint your front door, how to decorate your mantel for the holidays, or just saving your favorite home decor photos, Jefferson Brass Company on Pinterest has you covered.
You can also shop for all of our products directly through Pinterest.
---